Life for me is about awareness and communication…

I chose one path to follow: To make music on the piano.
As a child prodigy, teenager and young adult, I studied and became a professional pianist and ballet dancer.

My vision was to teach myself to dance at the keyboard — to feel that same lightness of being, which dancers know so well. If I could learn to do this at the piano efficiently and effortlessly, with minimum effort and maximum effect, I could enjoy myself until my dying day.
The second part of my vision was to emulate brilliant composers. I envisioned that by understanding them, by catching their thoughts so to speak, I could live my life more fully, because I would be able to teach myself how to resonate and project their brilliance for short periods of time.
Integrating Teaching and Performing
For me teaching coupled with performing is the perfect forum for fulfilling my vision. I have been engaged in balancing these activities for over forty years. They are of paramount importance to me. I love to learn, and I love to help others learn equally as much. 
Although I perform and teach all styles and periods of music, it is especially important for me to be involved with contemporary music — the music of our life and time. As I live each day, I combine my own artistic development with teaching many students worldwide.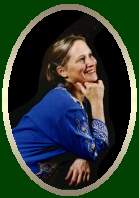 Teaching Philosophy
My view of music and music education whether from the perspective of performer or pedagogue is about artistic process, challenge and the experience of stretching oneself to express individual humanness and passion.
It is about:
Adventure and feeling new "highs" and rich emotions.
Transcending self-imposed limitations and breaking old habits to create a new view of the world.
Overcoming inner demons and resolving negative inhibitions to find individual voice, identity and fulfillment.
Removing physical (technical) and emotional (musical) obstacles that prevent total participation in making music.
I strive to understand and encourage the uniqueness of each student's talents and career goals.